Teeth Whitening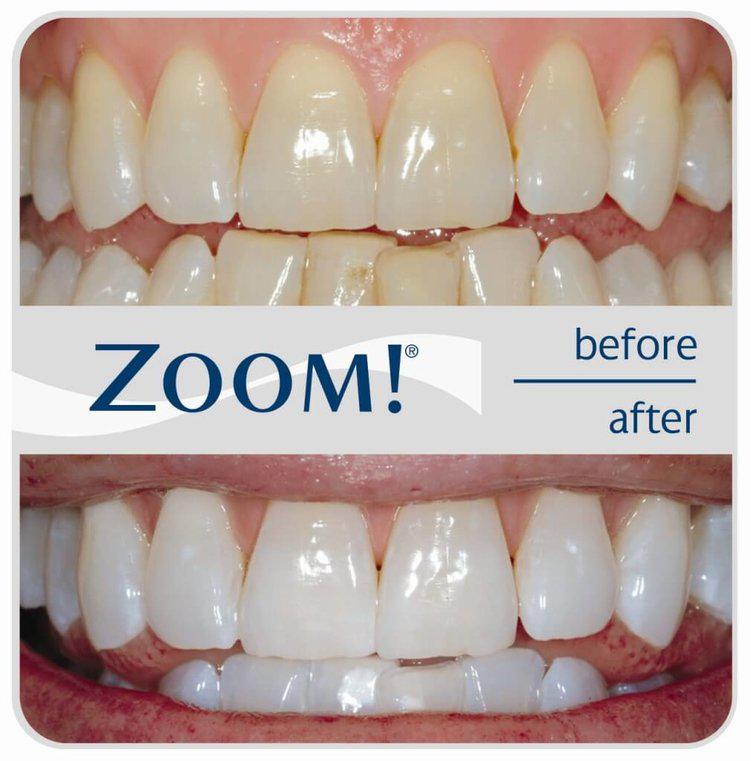 Teeth whitening is a popular and safe method to remove stains that have discolored teeth.  All whitening systems use carbamide peroxide and/or hydrogen peroxide as the active ingredient. The peroxide soaks into the teeth and removes only the organic stains and debris that have yellowed the teeth.  Bleaching does not damage the enamel or make teeth artificially white.  Temporary sensitivity can occur as the peroxide opens up pores (tubules) in the roots of teeth and makes them sensitive for a day or two.
The only difference between systems is how the gel is applied and what strength it is.  Over the counter teeth whitening systems (eg. Crest Whitestrips) use thin tape holding gel of ~ 4% peroxide for 30 minutes. 
Professionally made bleaching trays by a dentist provide a more comfortable and accurate application of the gel in a 16-22% concentration that patients wear at home.  Laser teeth whitening (Zoom) is an in-office application of 35% gel activated by a laser while the patient sits in the chair for about 2-3 hours.  Both the professional bleaching trays and Zoom laser whitening can get the same results, but the laser system is faster. Once a patient has whitened their teeth they can use touch up gels to keep their teeth as white as they want as often as they want.