Implant Supported Dentures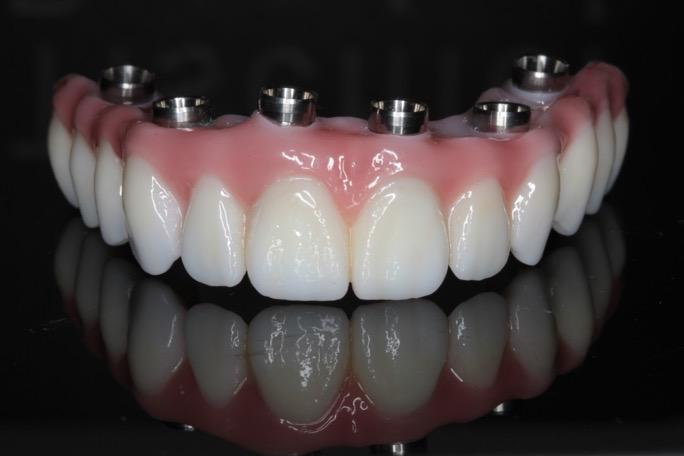 For many patients with multiple missing teeth who are wanting a more comfortable and stable solution than traditional dentures, implant retained dentures can be a great benefit.  Implants offer more secure support to both partial and complete dentures.  Patients notice that chewing and speaking is more comfortable  and natural, and they have better piece of mind knowing that their teeth will better stay in place.
There are many options using implants, from 2 implants with attachments to secure a removable denture to multiple implants that support a fixed, screw retained denture or bridge.  A popular treatment called "All-on-Four" uses the technique of supporting a fixed denture with screws on 4 implants that can only be removed by a dentist.